The year 2012 was the start of a budding obsession with live music. With newfound confidence slowly growing from moving away to Guelph and performing at school with my roommate and other musicians, I continued to bloom as a musician throughout the summers spent back at home working in the greenhouse. I yearned to be anywhere the music was, even if it now meant having to create it, and perform alone.
The days that I didn't have to spend working in the flower-filled glass box- I spent writing songs, learning songs, making YouTube videos and busking on the boat docks overlooking Kempenfelt Bay… (not knowing it was illegal to busk without a license until the police approached me- woops!) But I didn't let it get me down and was determined to find new places to play. (Keep scrolling down)
To my excitement, the Greenhouse Grower and his wife saw a video that I posted and approached me at work asking if I would like to play music at a BBQ party they were hosting in their backyard. I all of a sudden became super nervous as I have never gigged alone, and was still a bit shy singing but I eagerly accepted the offer and knew that I would be okay if I was behind my guitar.
I will never forget July 15th 2012 – the day of my very first solo gig! The scenery of the event pertained to be something out of a movie, lights lined the trees and fences in a little backyard where I played acoustically for a small family group. Everyone enjoyed the music, sang along and requested songs that I had to learn on the spot using the internet on my phone quickly searching up the chords. I was filled with so many different emotions: from euphoria caused by playing songs that held a lot of memories and meaning to me, anxiety as I was so nervous and constantly worrying about making a mistake- or the audience not enjoying the show, adrenaline from playing in front of people I had no idea who they were, and pain in my fingertips, and shoulder from playing the guitar for hours straight. When the gig was over and everything was packed up in the car I remember sitting in the driveway by myself and just crying- but I wasn't sad. I was so happy that I got to do what I loved so much with others, and was ready to continue to chase these electric feelings music provided. I dreamed of playing in restaurants and bars downtown Barrie, and experiencing what it would be like to play in front of a larger crowd. (Keep scrolling down)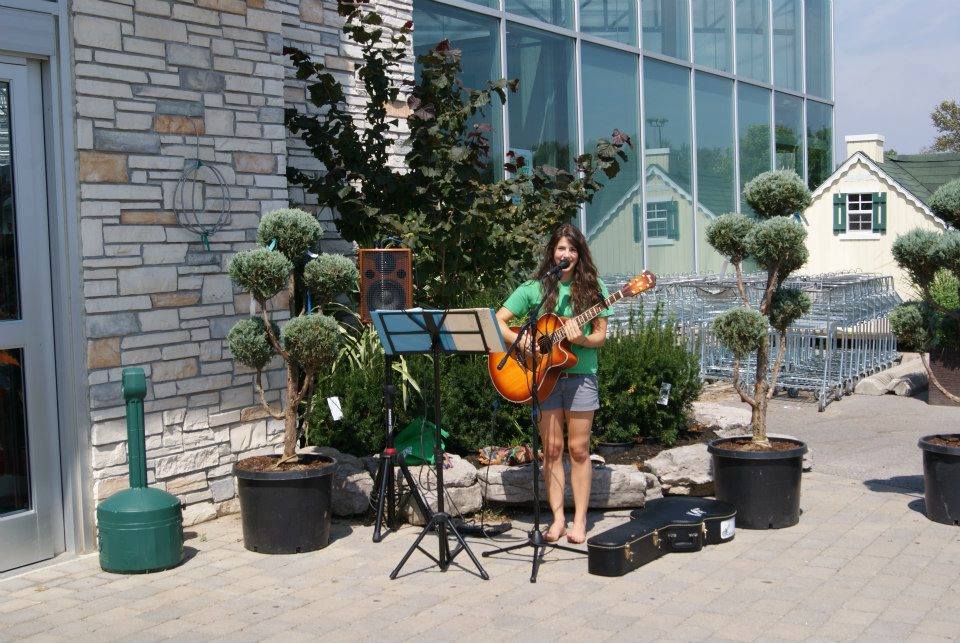 The next summer when I was playing a gig in the Greenhouse during a "Moonlight Madness" sale, B101 – a local radio station was on site as a vendor. A radio station promoter approached me and happened to be a musician himself and offered me the opportunity to play music downtown at the British Arms Pub. I was shocked since I made it my goal to play downtown that summer, and the week before I was literally writing in my journal a plan of how to achieve it- but the opportunity presented itself! May 31st 2013 was the very first time I played in a bar downtown (barefoot I may add, just like in the greenhouse haha) and it was a thrill. Once you catch the all consuming music bug nothing else compares and you never want to stop- and I didn't stop at all that summer and would play gigs pretty much every Friday and Saturday night with anyone who was willing to let me play guitar and harmonize with them- or attend open mic nights. (Keep scrolling down)
I am forever thankful for the summer of 2014 as it opened the door to playing music both downtown Barrie, and even Toronto to open for my good friend and neighbor who I looked up to and was inspired by growing up. The summer of 2015 was the last season that I worked in the Greenhouse, and they continued to support my musical ambitions by having me play at their family events. (Keep scrolling down)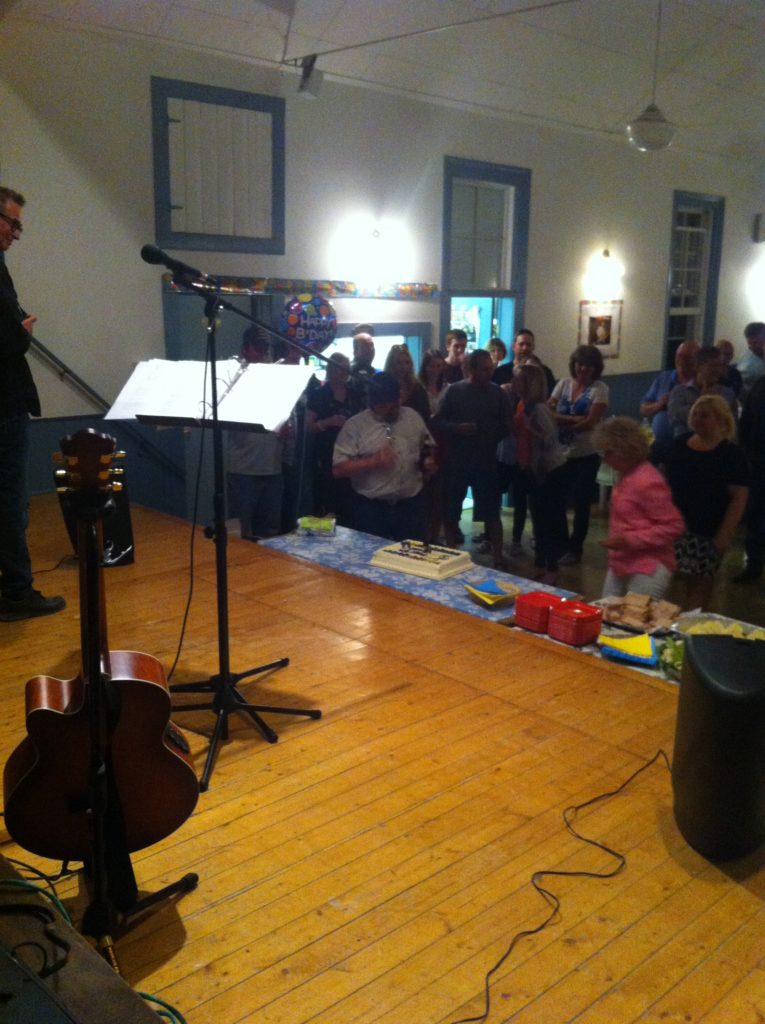 2015 was filled with many personal gigs, but as a musician I realized that I should start going out to just listen for once, and support other artists on their own musical pursuits. Forever indebted to everyone who helped me grow from a budding, to a blooming musician within four short years -I became a F.O.R. Scene girl to help promote bands and live music and gained a deep appreciation for the dedication so many people had for their instruments and love of music.
You don't know how much it means to a musician if you encourage them to keep growing as an artist!! Just by you asking them to play at your family get together, or sharing their posts can be what they need to blossom.